Our Doctors
Anthony Valenti, DPM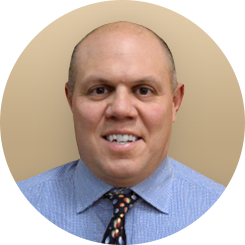 Anthony Valenti, DPM
Meet Dr. Valenti
Dr. Anthony "Nino" Valenti was born and raised in Golden and attended Golden HS. He was born at Lutheran Medical Center right next to our main office location in Wheat Ridge. He is a third generation Colorado native.
Dr. Valenti graduated from the University of Colorado and went on to receive his doctorate in podiatric medicine (D.P.M.) from The California College of Podiatric Medicine in 1998. He then completed his residency in podiatric medicine and surgery at the Denver VA hospital.
Dr. Valenti graduated from the California College of Podiatric Medicine in 1997 and started his medical practice in Colorado in 1999.
He has served as chair of the Podiatric Dept. at Lutheran Medical Center. He is board certified in Foot Surgery by The American Board of Podiatric Surgery.
He is a member of The American College of Foot & Ankle Surgeons. Dr. Valenti originally began practice as a member of Allied Foot & Ankle Clinics in the Denver area. He then began Table Mountain Foot & Ankle in 2007. He is highly skilled in wound care and performs a high volume of bunion surgery. He is married with 4 children. He spends much of his time coaching softball for his two girls. He enjoys spending time with his children, skiing and following University of Colorado Football.
Dr. Valenti specializes in sports injuries, biomechanics and forefoot surgery.
Education
University of Colorado , California College of Podiatric Medicine
Hospital Affiliations
SCL Lutheran Medical Center, Centura St. Anthony Hospital
Specialties
Podiatry, Orthotics, Sports Medicine
Raquel Litherland, DPM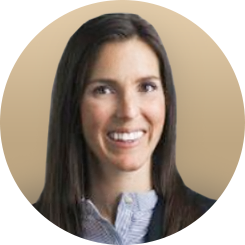 Raquel Litherland, DPM
Meet Dr. Litherland
Dr. Litherland was born and raised in Oklahoma. She found her way to Colorado to attend Colorado Christian University where she graduated with a Biology degree. She then moved to the Midwest to pursue her studies at podiatric medical school. Upon its completion she was accepted to Botsford Hospital residency where she continued her training on forefoot and rear foot surgical and conservative care treatments. She has been practicing in the greater Denver area for the past 4 years. She enjoys living in Colorado and likes to spend her free time outdoors with her husband and their dog, Atari.
Dr. Litherland performs general podiatric care, as well as foot and ankle surgery. She specializes in foot and ankle deformities, fractures, sprains, wound care, trauma, injections, skin and nail conditions, orthotics, and diabetic foot care.
Dr. Litherland is board certified by the American Board of Podiatric Medicine.
Education
Colorado Christian University; Dr. William M. Scholl College of Podiatric Medicine Rosalind Franklin University and Science
Hospital Affiliations
Sky Ridge Medical Center; Littleton
Adventist Hospital: SCL Luthern Medical Center
Specialties
Podiatry, Diabetic Education, Wound Care
Languages Spoken
Keleigh A. Muxlow, DPM
Keleigh A. Muxlow, DPM
Coming soon!